My Grandson asked me to make him a new bookmark. I was quite surprised that he still had the "Thomas the Tank Engine" one I made when he was a toddler, so decided to make something special. As he loves reading, I thought a stack of books would be good and looked online for ideas and fell in love with this: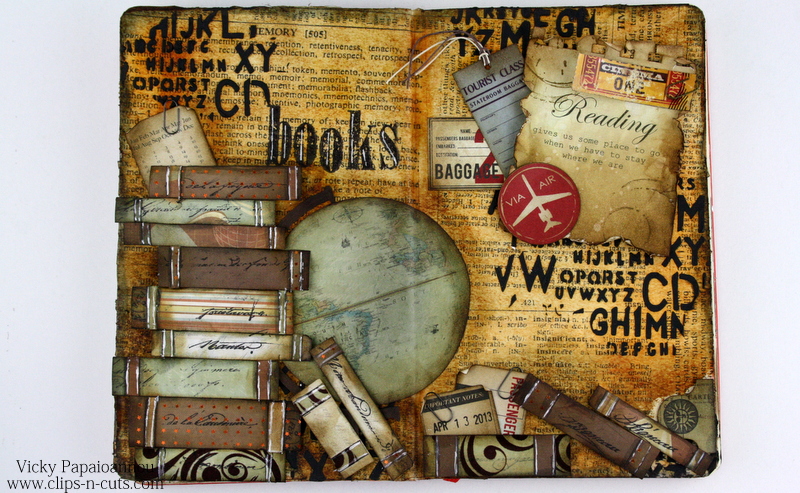 Luckily I could read the watermark and found
Vicky's blog
. I spent many hours watching her videos on art journaling and have since spent two very long afternoons with my grandchildren, each of us commencing/creating our own journals - learning as we go. It's been a lot of fun learning about Gesso and modelling paste and all those lovely distress paints.
Although I have not made the bookmark yet, I did end up casing her art journal page for my Grandson's birthday card, using my card making supplies.
This is a terrible photo, ( will try to get another).
I also made him a Freddo Box card in his favourite flavour - peppermint.
Thanks for popping in.
Mary